11 Days, Expedition Svalbard: In Search Of Polar Bears
on Crystal Endeavor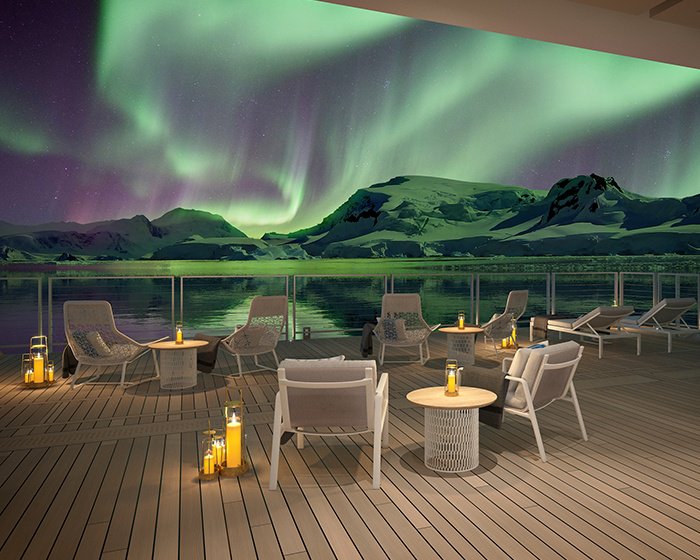 Photo Credit: https://www.crystalcruises.com/ships/crystal-endeavor
11 Days, Expedition Svalbard: In Search Of Polar Bears
Magnificent glaciers and majestic fjords. Steep cliffs with nesting seabirds and pristine waters where seals and walrus swim. Ice sheets and floes as far as the eye can see. Join us and prepare for extraordinary discovery in the land of the Ice Bear.

Since the beginning, Crystal has been the standard-bearer for excellence in luxury travel, remaining the undisputed choice among the savviest world travelers. Today, we are redefining it altogether, expanding the possibilities for our guests with choices, experiences and luxuries unmatched in the industry. By Ocean, River, Yacht, Expedition and Air, each Crystal Experience is designed to showcase the world and its wonders in the most remarkable ways. Join us as new adventures unfold...


| Day | Destination | Arrive | Depart |
| --- | --- | --- | --- |
| Wed | Longyearbyen, SJ | | 06:00 PM |
| Thu | Svalbard Expedition, SJ | 05:00 AM | 12:00 PM |
| Thu | Northwest Spitsbergen National, SJ | 01:30 PM | 07:00 PM |
| Fri | Northwest Spitsbergen National, SJ | | 12:00 PM |
| Fri | Northwest Spitsbergen National, SJ | | 07:00 PM |
| Sat | Northwest Spitsbergen National, SJ | | 12:00 PM |
| Sat | Northwest Spitsbergen National, SJ | | 07:00 PM |
| Sun | Svalbard Expedition | | |
| Mon | Svalbard Expedition | | |
| Mon | Hinlopen Strait Expedition, SJ | 05:00 AM | 12:00 PM |
| Tue | Hinlopen Strait Expedition, SJ | | 07:00 PM |
| Tue | Brasvellbreen Cruising | | |
| Wed | Southeast Svalbard Nature Res., SJ | 05:00 AM | 12:00 PM |
| Wed | Northeast Svalbard Nature Res., SJ | 02:30 PM | 07:00 PM |
| Thu | Southeast Svalbard Nature Res., SJ | 07:00 AM | 12:00 PM |
| Thu | Southeast Svalbard Nature Res., SJ | | 07:00 PM |
| Fri | Svalbard Expedition, SJ | 06:00 AM | 12:00 PM |
| Fri | Svalbard Expedition, SJ | | 07:00 PM |
| Sat | Svalbard Expedition, SJ | | 12:00 PM |
| Sat | Svalbard Expedition, SJ | | 08:00 PM |
| Sat | Longyearbyen, SJ | 09:00 PM | |
| Sun | Longyearbyen, SJ | | |